Our Vision
To experience God's presence through contemporary worship and relevant preaching. To provide a place where anyone can come and feel at home. To provide opportunities to build relationships. To invest in our future by providing safe and relevant Children's ministry. And to restore God's lost sheep and wayward sons and daughters to their Heavenly Father.
Take a minute and learn some more about us.
The beginning of Newsong Church really is an amazing story. It is a testament to the truth that whenever God wants to do something new, he will birth it in the hearts of those he wants to use to accomplish it. In 2006, God began to stir the hearts of our founding Pastors Jim and Lynn Severn about starting a new contemporary, casual, relational, Spirit-empowered church in Centerton, Arkansas.
At the same time, the Lord was speaking to Jonathan Watson, pastor of Bella Vista Assembly of God, about the need to establish a new church in Centerton. In 2007, Pastor Jonathan began sharing his vision with his own congregation as well as a group of other Assemblies of God pastors in Northwest Arkansas. A church planting committee was formed, Pastor Jonathan and Pastor Jim were introduced, and God's divine destiny was set in motion.
In February, 2008, Pastor Jim and Lynn said good-bye to Indiana and the church they loved and set out on a journey to see Newsong Church birthed. A number of Northwest Arkansas pastors opened their arms to the Severns, inviting them to share the Newsong vision with their congregations. As word of the Severns' return to Northwest Arkansas spread, CJ Brummett and his wife Jennifer felt God's call to serve Pastor Jim in this new work. CJ had spent eight years under Pastor Jim's youth ministry only a few miles away in Rogers, Arkansas during the late 1980's and early '90's.
In May of 2008, a small group with a passion for God and a vision to see lives restored began meeting together at Gamble Elementary School in Centerton. Through the summer the group steadily grew to approximately 50 people. All the while, they were planning for a community grand opening.
On October 5th, 2008, Newsong Church celebrated their official Grand Opening with an astounding 183 in attendance. Only eight months later, in July, 2009 Pastor Jim became seriously ill. And although believers around the globe cried out to God for his healing, Pastor "Jimmy Ray" Severn passed away on September 28, 2009 from a very rare blood disorder.
Newsong was left without their shepherd, but God was still moving. God had shown Lynn that Pastor Jim was to be followed in ministry by one of his spiritual sons – someone he had ministered to and mentored. After much prayer and counsel, Lynn and the church planting committee invited Pastor Roger and Sharon Coleman to be Newsong's next pastors.
Roger and Sharon Coleman had served as youth ministers under Pastor Jim and Lynn from 1997-2001. They were pastoring a church in Indiana when they got Lynn's call. God had already begun to put Newsong Church in their hearts and confirmed to them that Roger was indeed the "spiritual son" chosen by God to follow Pastor Jim in ministry. They began their ministry at Newsong in December, 2009.
On December 4th, 2011, Pastor Roger and Sharon Coleman resigned from Newsong Church, having completed three very specific missions God had charged them with. Pastor Roger shared with our Newsong family that one of those missions was to prepare another of Pastor Jim's spiritual sons, CJ Brummett and his wife Jennifer, to follow them at Newsong. On January 8th, 2012, Newsong Church responded by electing Rev. CJ Brummett as their lead pastor. Newsong started with a pretty simple vision. To experience God's presence through contemporary worship and relevant preaching. To provide a place where anyone can come and feel at home. To provide opportunities to build relationships. To invest in our future by providing safe and relevant Children's ministry. And to restore God's lost sheep and wayward sons and daughters to their Heavenly Father.
That's our story, and the story of those who call Newsong Church home.
Come and contribute to the pages of this ongoing story. It's a story of eternal life, everlasting love, and undeniable victory.
"IS IT GOD OR AM I CRAZY?" is the testimony of our founding pastor's wife, Lynn Severn Blankenship. In her memoir Lynn describes her lifelong desire to hear and follow God's voice. Her faith would be severely tested, however, when God's voice relayed a message she did not want to hear; Pastor Jim's life would be cut short. Over the course of the next eight years Lynn would wrestle with this troubling message. God would continue to confirm his revelation to Lynn regarding Pastor Jim's early demise as well as the timing of his death, who should succeed him in ministry, and what Lynn's life might look like after widowhood. And all the while in her heart Lynn kept asking, "Is it God or am I crazy?!"
About CJ
Upon receiving a call to full time ministry in 1992 CJ Brummett waited on God for twenty years to open the door to fulfill that call. After many life adventures CJ found himself serving in a volunteer position at James River Assembly of God Church in Ozark, MO where he met the love of his life Jennifer. CJ and Jennifer were married August of 2004. As the door to fulltime ministry opened at Newsong Church, Pastor CJ left a seven year career at Walmart Corporate Offices in Bentonville, Arkansas just a few miles from the church.
CJ and Jennifer graduated from Bible College in Springfield, MO, of which they both hold degrees; CJ in Missions (Missionary Ministry) and Jennifer in Bible. Both CJ and Jennifer also come from a rich heritage of ministers and missionaries. CJ has served as an Associate Pastor of a Spanish speaking congregation at an Assembly of God church in Monett. After that time, CJ lived in Honduras, Central America for his Bible college internship. Over the years, CJ has served in many capacities in the church as well as an advisory team member during Pastor Jim and Pastor Roger's tenure at Newsong Church. Upon graduation from CBC, Jennifer worked at the Assemblies of God Headquarters in the World Missions Department, seeing men and women fulfill their call to missions and serve around the world. Jennifer has traveled to multiple countries for the purpose of missionary work including Ecuador, Venezuela, Thailand, and Cambodia. She enjoys seeing people use their gifts and talents to find fulfillment in Christ! CJ is an engaging communicator with a preaching style that is inspiring, practical, and humorous. As a ministry team, CJ and Jennifer are passionate about relationships and leading people into the presence of God.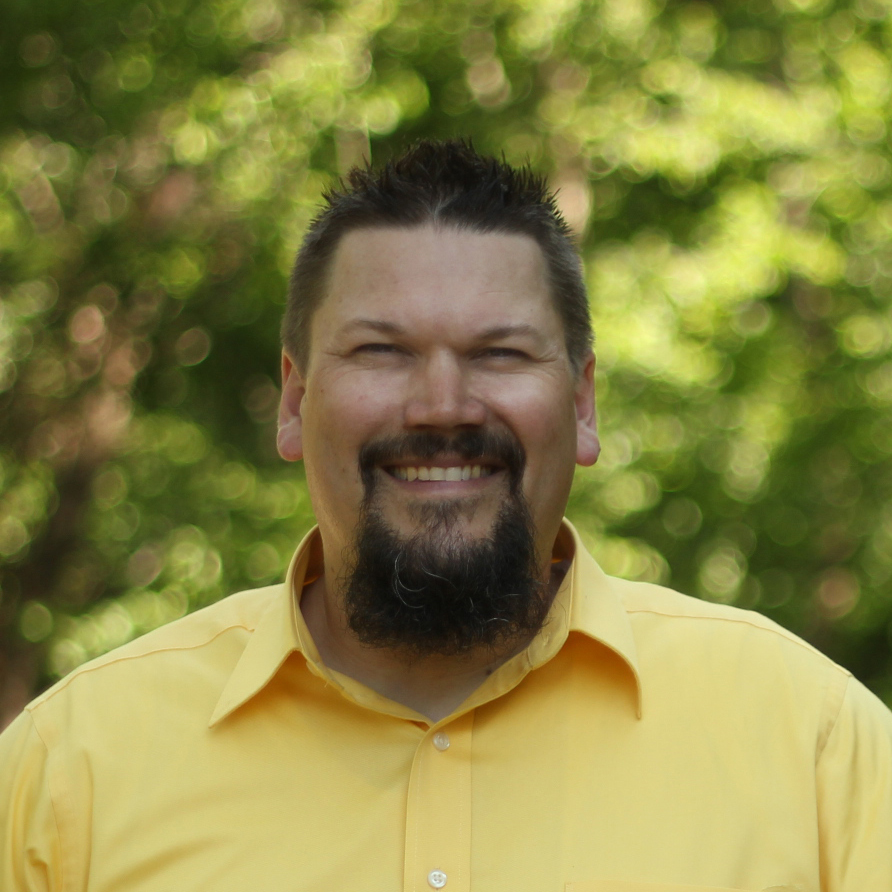 Rev. CJ Brummett
Lead Pastor
Relational
The Christian life is best lived out relationally; through a personal connection with Christ and through meaningful relationships with others. One of the primary objectives of Newsong Church is to create a community of connectivity where real relationships can be found and fostered.
Casual
At Newsong, we believe church should be more like the family room than a fashion show. Its our goal for the t-shirt and jeans to feel as comfortable as the suit and tie. We care about you, not what you wear.
Experiential
We embrace the need of theology and foundational truths, but we also rejoice in the reality that church can be so much more than meetings "about God." By experiential, we mean our gatherings will provide opportunities for us to meet with and experience the presence of God. Our worship times will be engaging, exciting, and intimate. Our style of music is fresh, contemporary, and passionate.
Transformational
The most profound aspect of the Christian life is the power of transformation. Jesus can change lives! That is so cool. Our mission is to bring that message of change to Centerton and Northwest Arkansas. Not only do we believe in transformed lives, but we believe in the need of a transformational church. This simply means that the message is sacred but the methods are not. Newsong Church will always employ innovative and creative ways to present the life changing message. We are not out to establish traditions. Our goal is to help transform lives.
Practical
We live in a world full of questions and uncertainty. But the good news is, we have a guidebook filled with answers. At Newsong Church you will hear biblical teaching and preaching that will offer practical solutions to life's challenges. You might say, "If you can't use it on Monday, then you won't hear about it on Sunday."
Enjoyable
As a church, our aim is to enjoy faith, enjoy family and friends, and enjoy life together.